This post is about the June 2020 calendar and we have shared some templates for the printable June 2020 calendar. In this article, we will discuss some interesting facts about the month of June.
Here you will also find some other information of June 2020 like holidays list for United States, United Kingdom, and Canada. Apart from this, details about upcoming festivals and events will also be shared with you. If you need a blank calendar template for June, please read the full article. So if you find a blank June calendar template in this post. First, download it through your device (computer, laptop, or mobile phone). After this, you can add some important information to this calendar with the help of your personal computer. Another way is to print this calendar on a paper by a digital printer machine. So you can add or write anything in the calendar to plan the month in a good way.
Printable June 2020 Calendar Template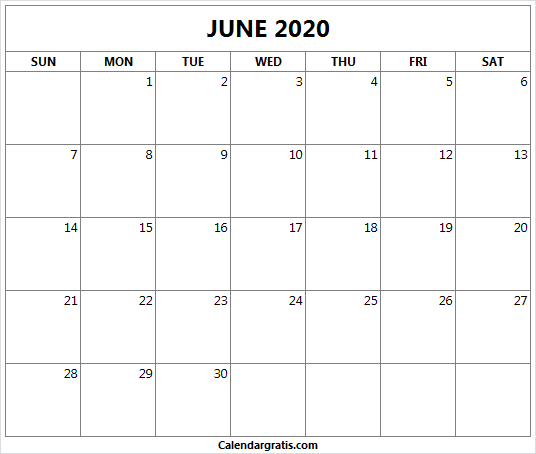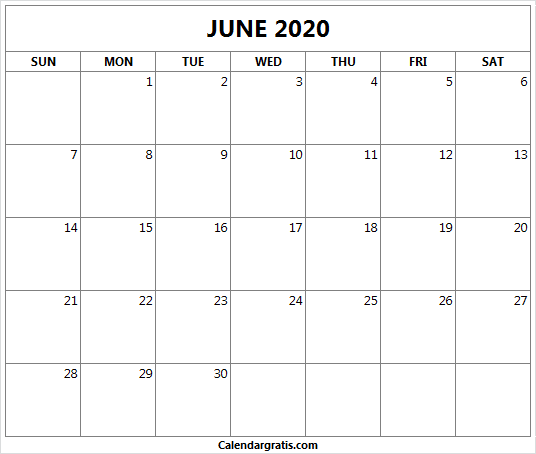 All the calendars on this page are downloadable and can be printed to perform certain tasks in organizations. These printable June 2020 calendar templates are also very useful for educational institutions. It can be used to prepare students' examination schedules. Similarly, all these calendar designs provide assistance to institutions as well as organizations to do some important work.
Print – May 2020 Calendar Template
About Calendar Gratis
Our sole purpose is to provide you with the best service. We are already provided with so many calendar designs. All templates have been created by our team and we own the copyright for this. In this site, you can also use the search bar feature. Use this tool to search for anything related to calendar and templates. If you have any difficulty getting the calendar from this site, please use this special tool. It is available on the right sidebar of the blog.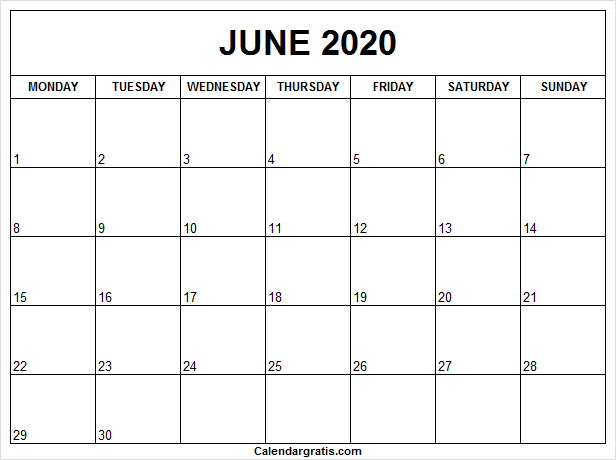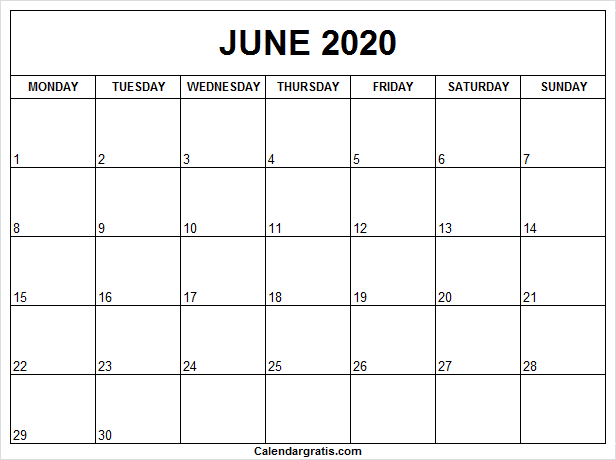 It can be seen that there is sufficient time for the arrival of June month. And we are sharing with you the calendar of the month in advance so that you can make all your plans for the month of June. As we know, June is the sixth month of the year with 30 days in the Julian and Gregorian calendars. It is believed that 'June' is named after the goddess Juno.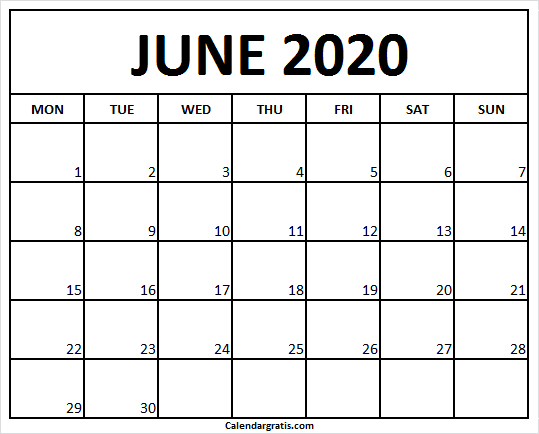 Now, look at the list of holidays and observances in June 2020.
June 2020 Holidays List
| | | | |
| --- | --- | --- | --- |
| Date | Day | Holidays | Country |
| 01/06 | Monday | Western Australia Day | Australia |
| 01/06 | Monday | June Bank Holiday | Ireland |
| 01/06 | Monday | Queen's Birthday | NZ |
| 01/06 | Monday | Pancasila Day | Indonesia |
| 01/06 | Monday | Harvest Festival Day 2 | Malaysia |
| 02/06 | Tuesday | Gawai Dayak Holiday | Malaysia |
| 08/06 | Monday | Queen's Birthday | Australia |
| 12/06 | Friday | Independence Day | Philippines |
| 13/06 | Saturday | Queen's Birthday | UK |
| 16/06 | Tuesday | Youth Day | SA |
| 21/06 | Sunday | Father's Day | US, SA, Canada |
| 21/06 | Sunday | National Indigenous Peoples Day | Canada |
US = United States,
UK = United Kingdom,
SA = South Africa,
NZ = New Zealand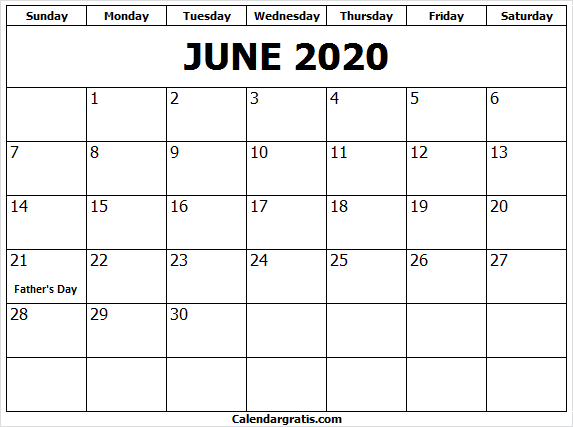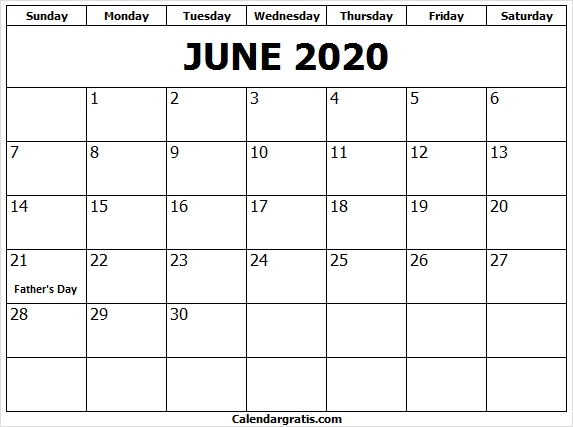 Month of June
As we have discussed above 'June' is listed at number six in the calendar and it comes after 'May'. Here's a little more about June, which you should know.
Birthstone – Pearl, Moonstone, Alexandrite

Birth Flowers –

Rose and Honeysuckle

Birth Sign –

Gemini
Finally, we are always looking for your feedback or suggestions to improve the quality of our website. Please share your review and contact us via mail or you can comment below. If you find this information useful, please share this knowledge with your friends and colleagues.