Get the free printable January calendar and official Holidays template for office workers, school and university students. Some information about the important dates and facts of the month is shared here. Also, the best templates for January 2022 holiday calendar are created by our team and we have uploaded all the calendars on this blog. You can print and use our calendar templates to organize your tasks.
The new month (January 2022) of the New Year 2022 will start on Saturday and end on Monday.
Free Printable January 2022 Calendar Template
Here are the printable templates for the month of January. You can customize the templates as per your need. So now check out the best printable templates ever for the month of January 2022.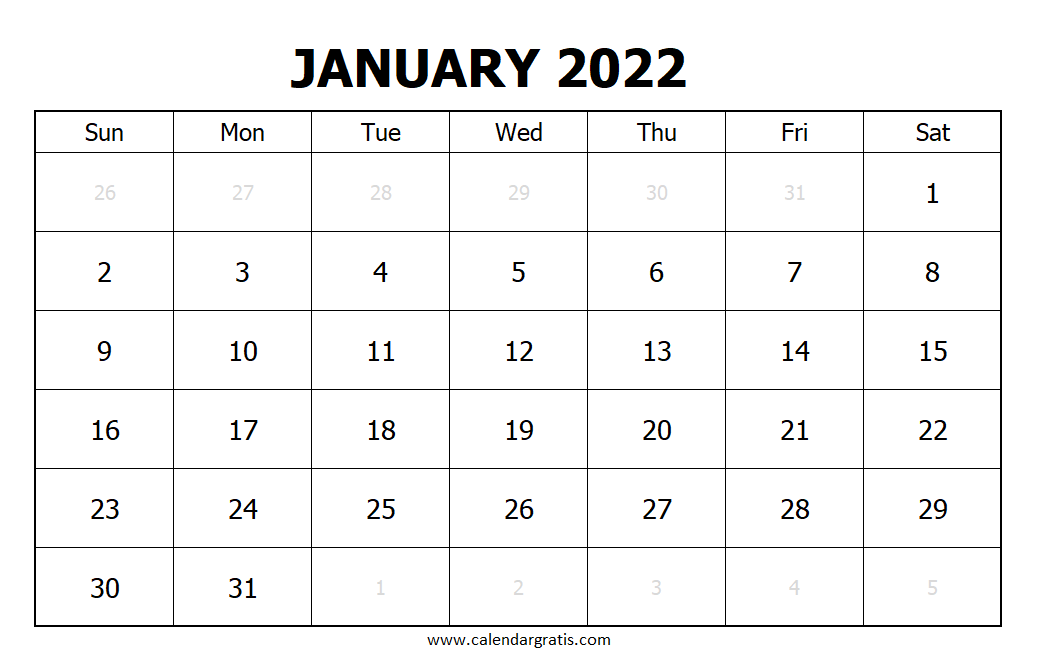 About the Month of January:
It is believed that January was named after the Roman god, Janus. In Roman mythology, Janus is the god of the door. As it is the beginning of the year and it opens the door for every New Year. According to the Gregorian calendar, it has 31 days.
January is the first month of the year and most people believe that it is the best time to start new things in their lives. The New Year is the symbol for the arrival of happiness. It is a pond of blessings for those who believe in it. Most people have a birthday in this month and some famous personalities who were born on 1 January.
Morris Chestnut – An American Actor
Frank Langella – An American stage and film actor
Verne Troyer – He was an American actor, stunt performer and, comedian
It also has some birthstone and birth flowers:
Federal Holidays in January 2022
It is the favorite month of most people as their favorite days and festivals are celebrated in this month. Some federal holidays that are celebrated in the United States:
Jan 01, 2022 (Saturday) – New Year's Day

Jan 17, 2022 (Monday) – Martin Luther King Jr. Day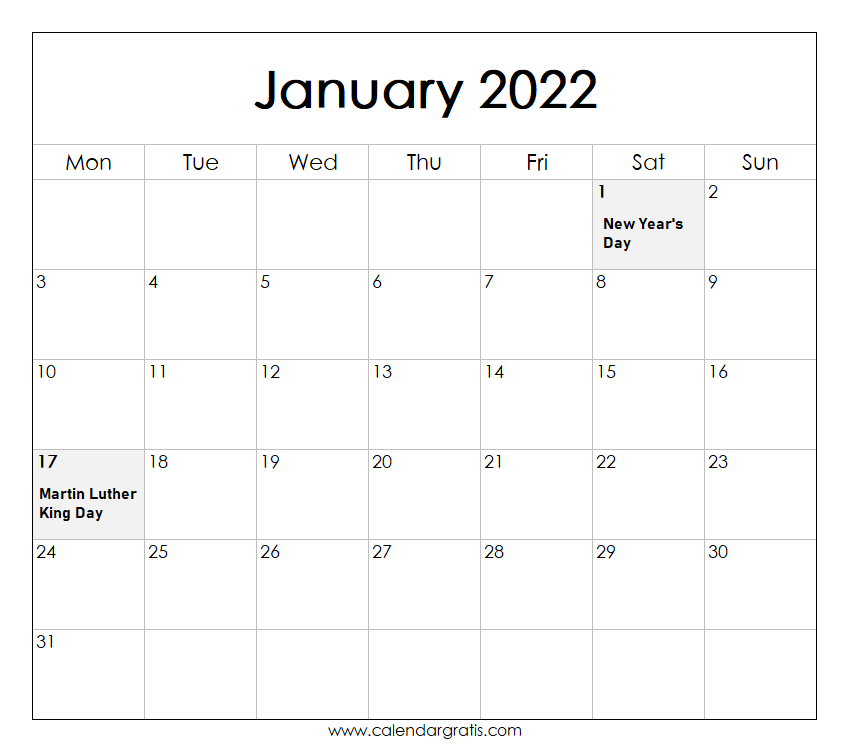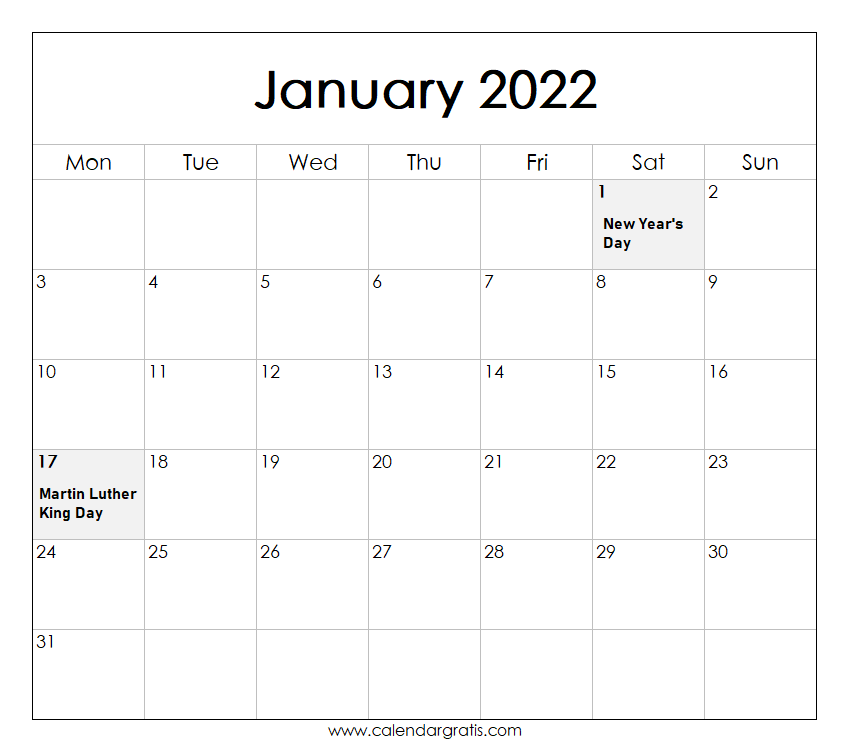 Special Holidays in January 2022
Australia Day is also celebrated this month. It is Australia's national day and an official holiday for the natives. Many businesses and organizations remain closed on this day. In 2022, Australia Day will be celebrated on January 26, Wednesday.
Also, in India, there is a public holiday on 26th January and this day is known as Republic Day because the Constitution of India came into force in 1950. This year, India will celebrate its 73rd Republic Day. It is the national holiday of India, which is celebrated every year on 26 January.
For the month of January, we have shared the best printable calendars that will definitely help you organize your plans. The new month is coming and it will also bring a lot of expectations in one's life. To meet expectations, the right efforts are required, but only at the right time. Use these calendar tools to manage your precious time and it will surely provide the desired results. Now plan your month so that you can get the key to success and achieve all your targets.
Customizable January Calendar 2022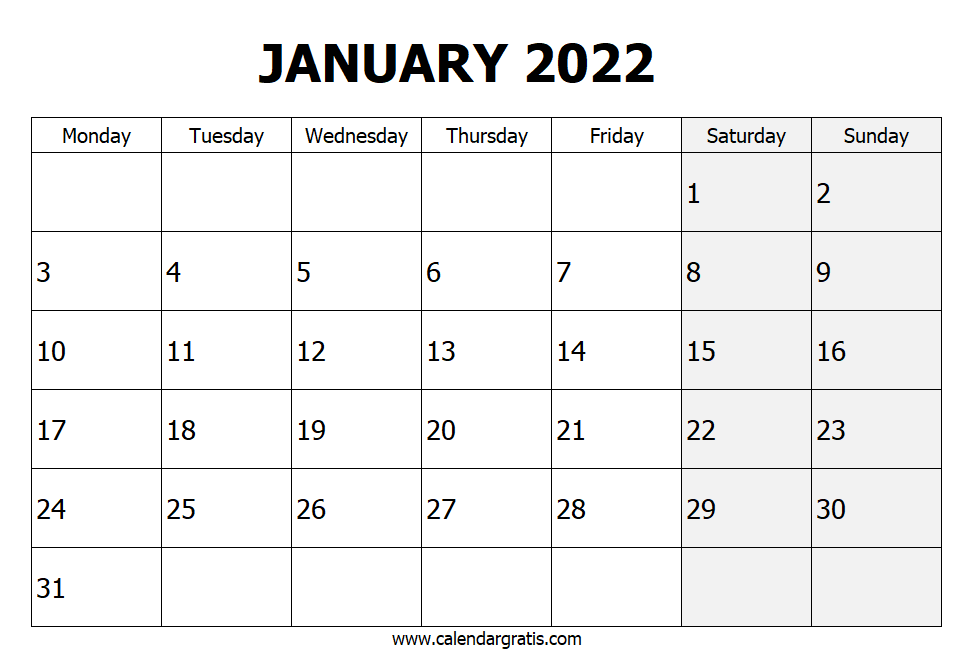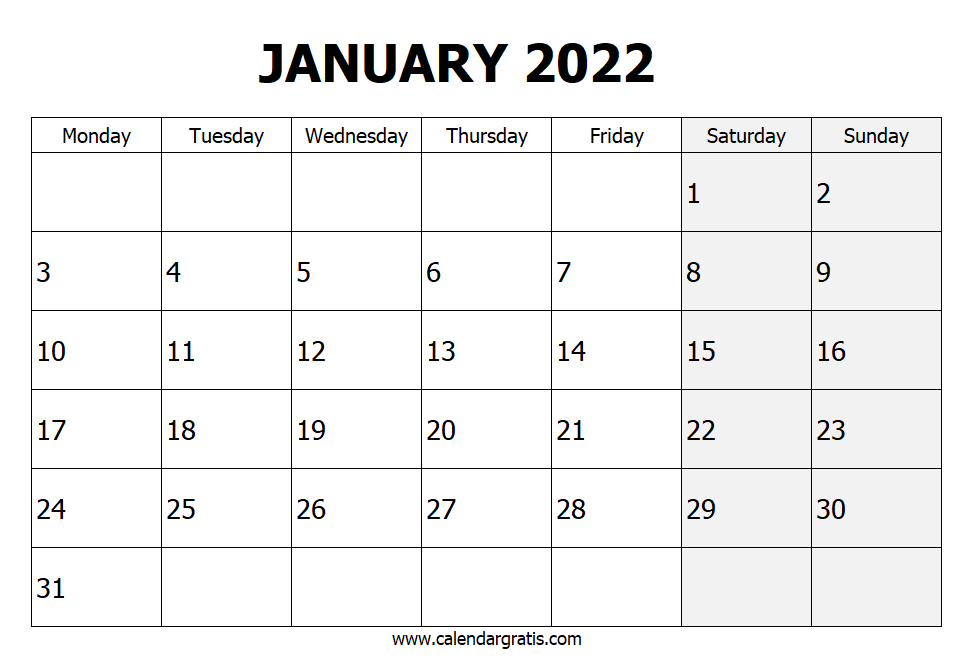 Sometimes it is difficult to find a customizable calendar on the Internet and it takes so much time. But here we have provided the templates that you can edit or customize as per your need. All these calendars are very easy-to-understand. If you're looking for more templates and then you can tell us. Please contact us and let us know about your requirements. We are always here to assist you and will surely provide you with the best service.
How to download a free printable January 2022 calendar?
All you need is a gadget and then you can save a favorite calendar image to your phone or laptop. After that, you can fill all your important tasks on the calendar which you want to complete in the specified time period. Finally, you can print the calendar with just a few clicks.
January Calendar 2022 with Notes :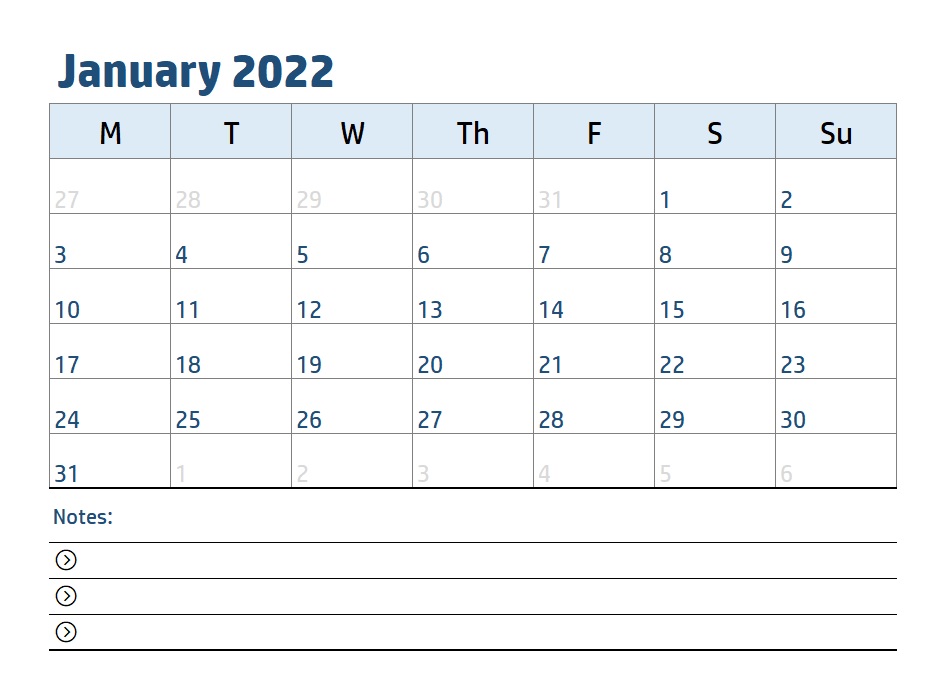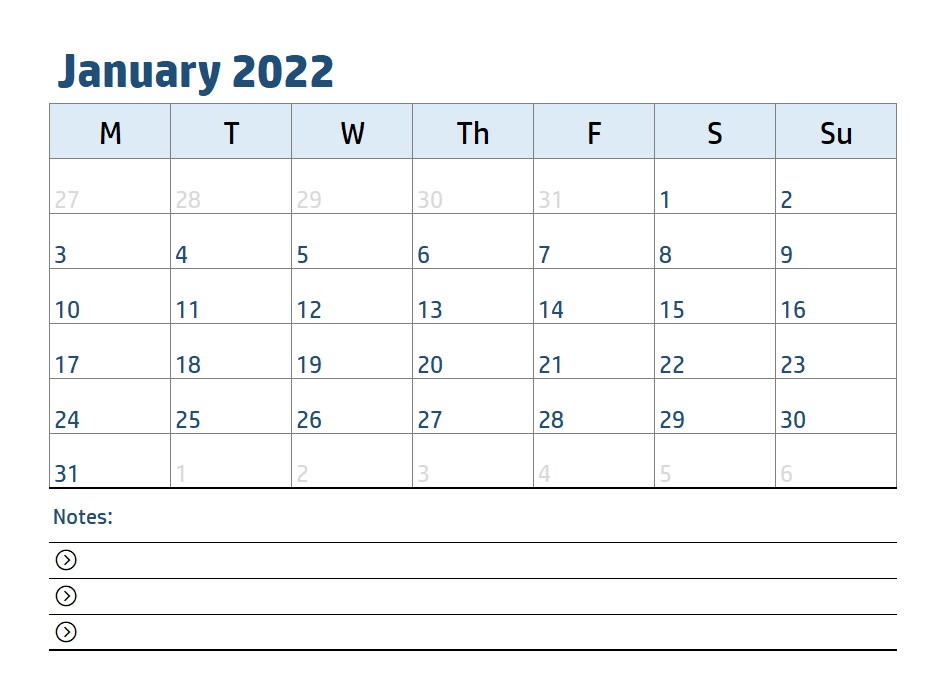 Here in this blog, we have a more unique collection of the year 2022 calendar templates and you can get it free of cost from our website. Stay connected with us and get the best templates from all over the internet.
In addition, these calendars can be shared through social applications such as Pinterest, Twitter, Linkedin, Facebook and follow us on social media to get quick updates.