August 2023 is just around the corner, and it's time to start planning your activities. Whether you're going on a vacation, starting a new semester, or simply want to stay organized, having a calendar is essential. Our August 2023 calendar is not only functional, but it also adds a touch of beauty to your daily life. In this blog post, we'll introduce you to our colorful August 2023 calendar with floral images.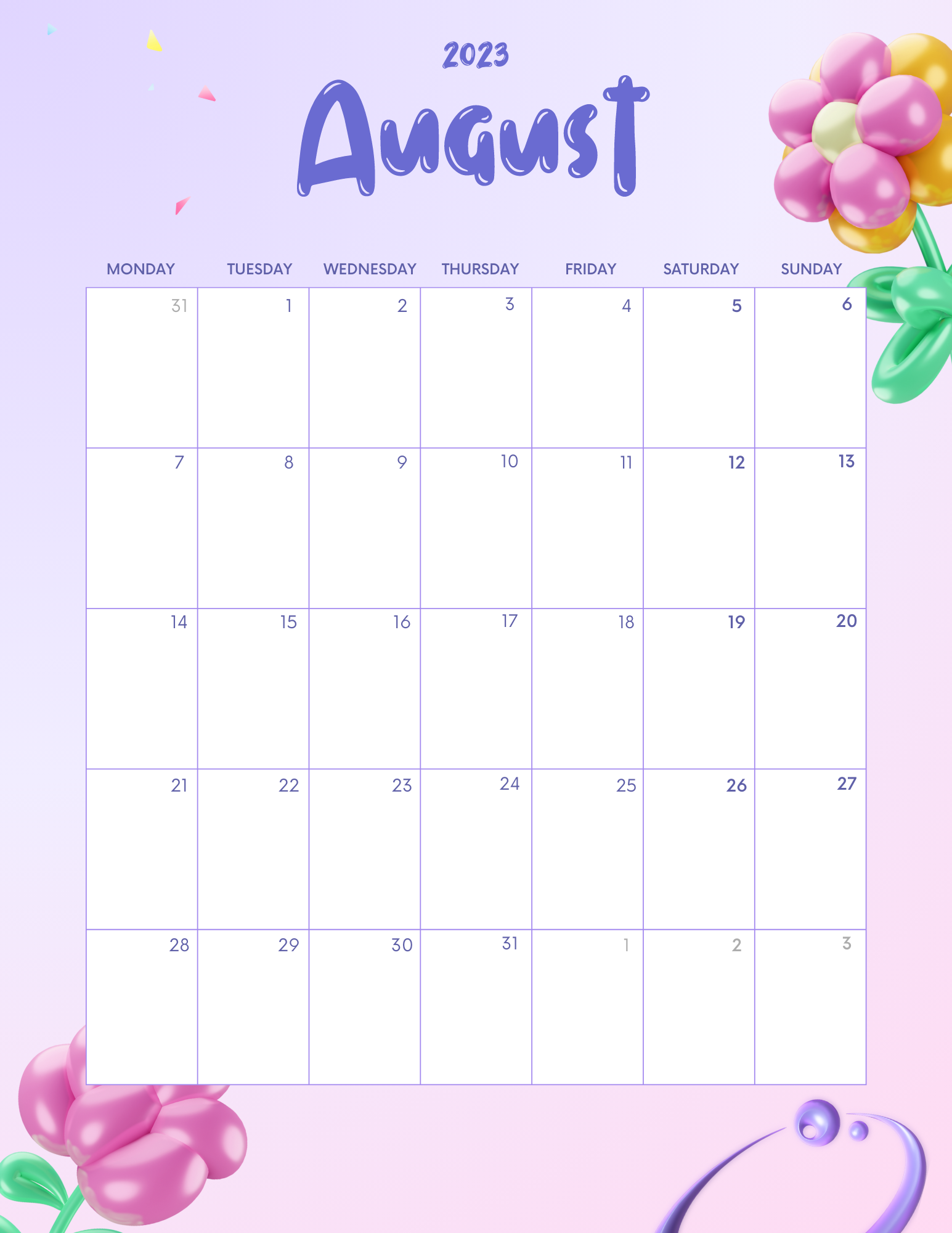 Our August 2023 calendar is available for free download, and it's easy to use. We understand that everyone has different preferences, which is why we're providing three different options. You can choose between a Sunday start, a Monday start, or both. The calendar is available in high resolution, so you can print it out and use it on your wall or simply save it on your desktop and access it whenever you need to.
August is the eighth month of the year and it has 31 days. It's a significant month for many as it usually marks the end of summer and the beginning of a new academic year in many parts of the world. Our calendar is designed to help you stay organized throughout this transitional period.

August 2023 Calendar: Organized
"As we welcome the warm and vibrant month of August, it's time to plan ahead with our August 2023 calendar. This is the perfect tool to help you organize your summer holidays, keep track of important dates, and add a touch of freshness to your daily routine. Whether you're planning a vacation, scheduling appointments, or simply wanting to celebrate each day of this beautiful month, our August 2023 calendar has got you covered."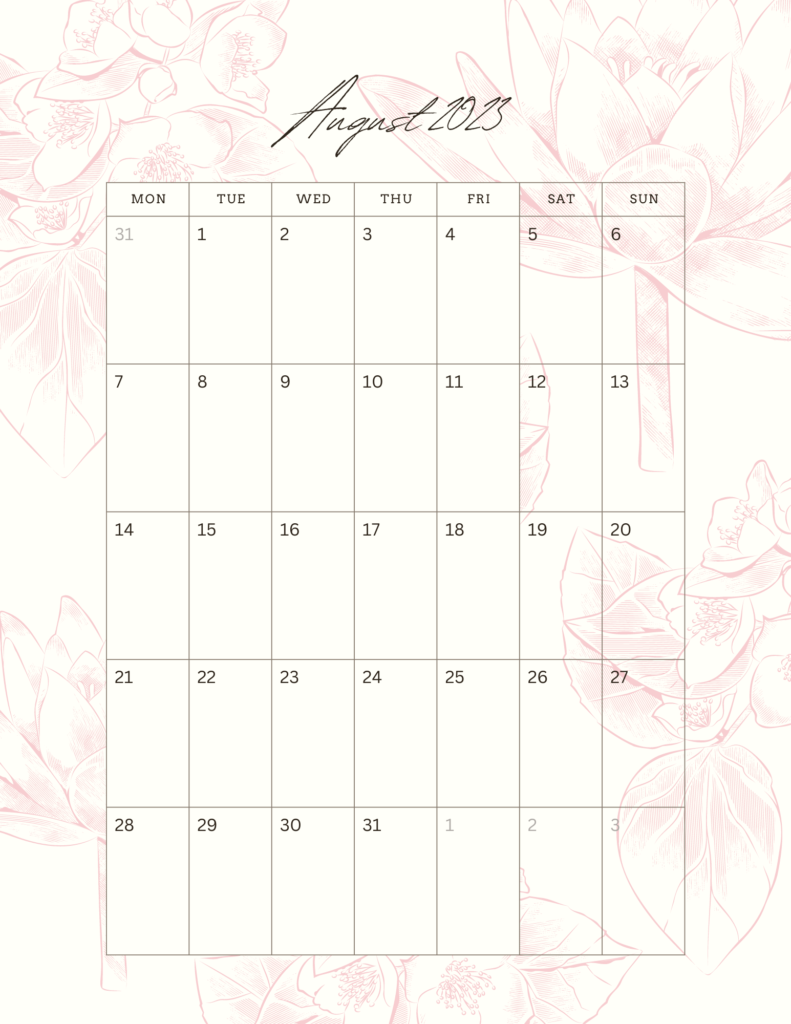 Using our August 2023 calendar is simple. Once you've downloaded it, you can start filling in the dates and activities that are important to you. The calendar is streamlined and clear, offering a neat overview of the month at a glance. It's the perfect tool for keeping track of important dates and events, helping you stay organized and efficient throughout the month. Our design is minimalistic, so you won't get overwhelmed by cluttered information, but you'll have enough space to stay organized.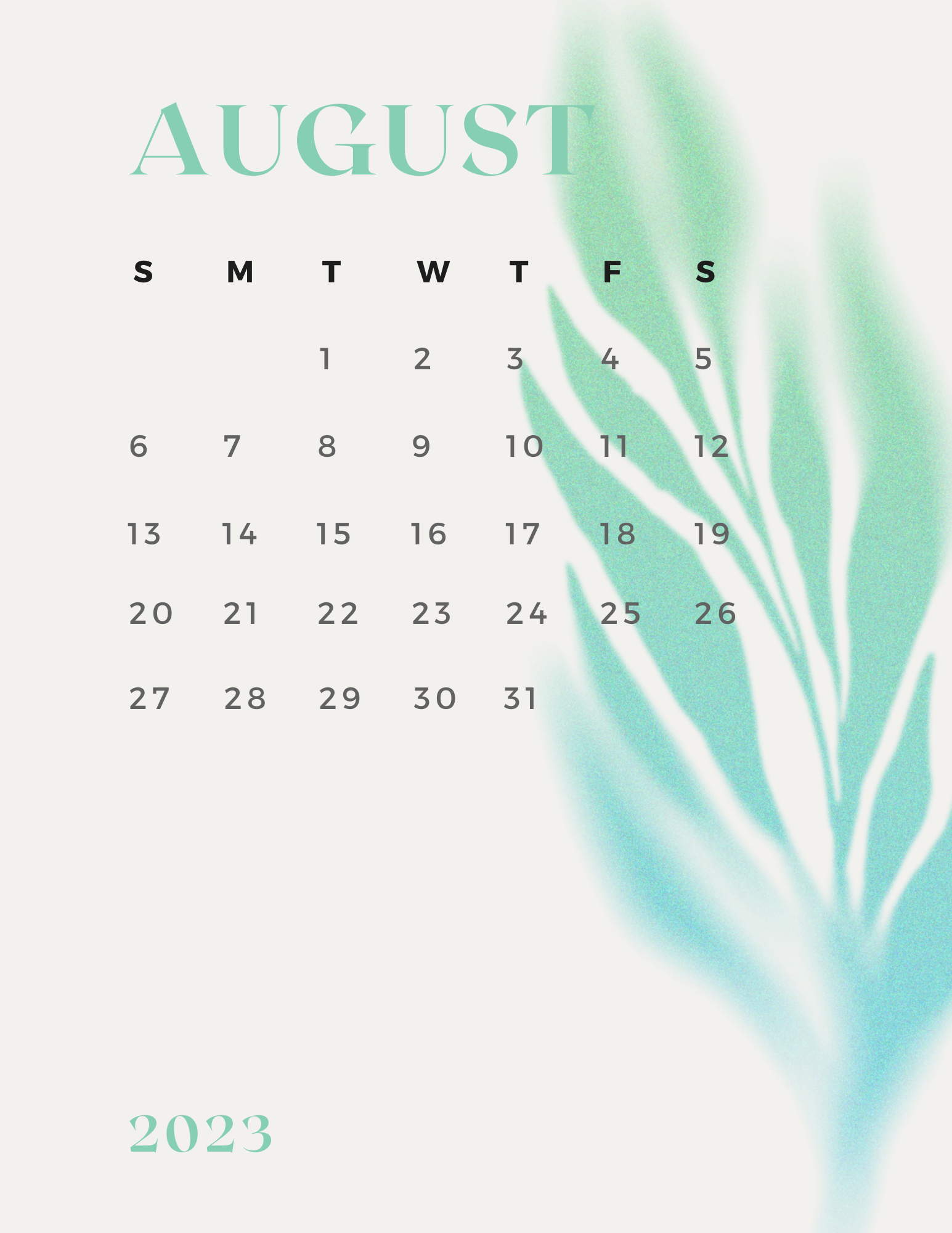 Conclusion:
In conclusion, our August 2023 calendar has all the benefits that a good calendar should have. It's functional, aesthetically pleasing, and includes all the important holidays and occasions. Additionally, our calendar is free to download and use, and it's available in both Sunday and Monday starts. We hope that our August 2023 calendar helps you stay organized and adds a touch of beauty to your daily life.
También te puede interesar: